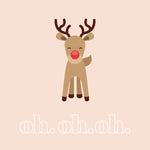 Our Christmas Gift Guide, Assembled By You
Our Christmas Gift Guide, Assembled By You
 We have stirred an affordable Ohliday compilation in November, so during Black Friday sales you could support female led and niche businesses while getting every single present off your list for your girl crew. Now closer to the festivities, we were curious to know what is truly hanging in your saved folders and on Pinterest boards that needs to be under that Christmas tree, for you and your precious self only (this is exactly why we have asked for your help on our Instagram stories last week). So without any further ado, enjoy the best holidays gift guide from Espressoh, that was assembled with the help of our readers and the beauty obsessed.
 Jewels
We were so thrilled to see that jewellery was on your top wish list for yourself. We are rooting for every lady out there who hustles hard and then spends her dough on the sparkle (or saves it, but we are not familiar with the concept). We loved the candy-like pieces by Jupiter that you shared with us, a hybrid of our childhood dream and pop, yummy colours. Handmade and designed by Letizia Bettoni, this brand is yet to be known (it was dropped during the lockdown) so only purchases through DM are possible (we hope not for long).
Among other fellow Italian brands that caught our eye, is Orusale Jewellery, 'slow made' and quirky designs that can make a statement. We loved latest face profiles and pastel, earthy colours.  A young woman Alessia Villella is a single powerhouse behind this brand, so next time when we shop earrings, we will give ourselves a genuine break from corporate manufacturing and pick one or two pieces from her Etsy shop instead. 
If you are looking for something with quiet elegancy, Lu Lu jewels are delicate and sweet, a small business based in Puglia. Their website is in the works but you can still snatch some pieces via Etsy (we are kind of falling for this avocado pendant with no coherent explanation).
 Home wear
Besides skincare and shopping small, second biggest trend among your answers was home wear. We, obviously, have been forced to take a significant second look at our spaces. We have finally went through our closets, bathroom shelves (big trigger) and kitchen cabinets. Once the cleaning was no longer entertaining and our music playlists exhausted, we began with the styling. Now, there is no right or wrong way to do this, but most of you are pro-vintage and scouting unique pieces from niche brands.
So with your help we have discovered a bubbly candle brand, Foam, a hand poured, vegan joy. Even though they are mostly for decorative purposes (if you do burn them, they require a coaster and your attention), they are a cute addition to your bedside collection or a book shelf (we are adding the Olive one to cart when we are allowed to shop for candles again). 
Another online shop that was mentioned by you more than once, is Hot and Vintage, a brand that is based in Milan and specialises in hand poured candles and vintage clothes.
For kitchen pieces and pottery, we came across Parallelo Lab, a social space for handmade home wear, from lamps to mugs. The best part: they sell sustainable objects with recycled raw materials, while the lab works for the integration and autonomy of foreigners.
The Specials
We have always known that our community is a conscious group of sweet humans that care for planet Earth, but we were still astonished by all the small brands that you have shared. These are carefully curated and design focused small ventures that we sure to look into next time we are going shopping.
We were attracted to Studio Sartoriale by their Instagram feed first and then their quirky style. This is an independent brand based in Verona with a sustainable mission (we also appreciate unique beauties used in their visuals). We also liked the vibe from SCILé, a brand that specialises in vests and is 100% made in Italy (their latest Instagram content is fun).  
To be completely honest, my personal favourite answer to your Christmas wish list was: "fluffy slippers" and "a big resin hair clip matched with a resin comb" (girl, I feel you). Although with slippers it may seem easier to go for cashmere ballet flats from Skin (they are an investment, I know), meanwhile for the perfect hair brush my search continues.
By Masha Nova