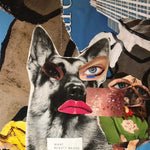 Multi-purpose These Products To Your Advantage
Here at Espressoh we love quick products with multi-dimensional use (lipstick on eyelids? why not. Glassy on lips? Been there, done that). We are also trying to unload our bathroom counters and make our routines as sufficient as possible (meaning the raw organic coconut oil ends up everywhere else but on our plates). With that said, we have binge watched YouTube beauty hauls, and after an abundant content blackout, here is what we have find out. 
Make-up artists are great, but models tend to keep all of their secrets
How many times have you heard a famous model mouth: "after having so many times getting make up done, you learn a thing or two" (or something remotely close). This was our starting point: we have watched (almost) every rare unicorn with glowing skin (and immense amounts of followers on IG) do their morning routines on camera. Just a couple of hacks from the top: Karolina Kurkova uses Gryph & IvyRose body oil on her face for the glow (save up on the highlighter with this one) ; both Candice Swanepoel and Miranda Kerr mix face oils into their concealers; while Rosie Huntington-Whiteley and Hailey Bieber have been caught using a little bronzer instead of eyeshadow. Our advice? Pick a lady that you can relate to and see how she brings out her natural features (but don't get too caught. You don't need another eyebrow gel just to use for your baby hairs. Reuse. Recycle. Repurpose).  
The Multi-Taskers of the Beauty Community
Although we are not firm believers of magical wands, they can be the answers to busy schedules and hectic lives. Some of the products that are prominently on the radar: Elizabeth Arden's 8 Hour Cream (the charms of this one include, but are not limited to: elbow rejuvenation, soothing minor cuts and cheek highlighter); Summer Fridays Jet Lag Mask (some brave skincare devotees make it also a primer); and last but not least, Pixi Glow Mist (hydrating spray used not only on planes or during August in Milan, but also for setting the make-up, or making your foundation sponge more absorbent).
Left to right: Elizabeth Arden's 8 Hour Cream, Fridays Jet Lag Mask, Pixi Glow Mist
Old school
Don't you ever overlook the staples in your kitchen, unless you have been using them long before we thought of it ourselves. Things like olive oil (coconut, avocado, insert your own) serve as a great tool if you are scooping the last bits of your make up removal. While apple cider vinegar can be used to treat spots and irritation, and of course the coffee grounds our team swears by to get that baby skin.
Are you being resourceful and multi-purpose some of your products ? Spill in the comments.
Text and artwork by Masha Nova