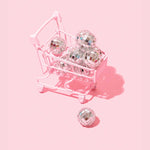 The coolest Christmas gifts? Discover which TV character is your personality!
Behold… before diving into the search of that one perfect Christmas gift this Black Friday! We have put out some of the most iconic characters' shoes out here for you to fill in (with your bestie, co-worker or a partner. Or a pet. Or yourself. Whomever is getting the treats under the Christmas tree this holiday season).
Taking into consideration the TV culture of early 2000: there is not a lot of gender fluidity and not much cultural diversity to choose from. Evaluate these characters regardless of their sexual preferences, gender and cultural background. Most importantly: no stress and have fun choosing a cool Christmas gift for your loved ones!
Ross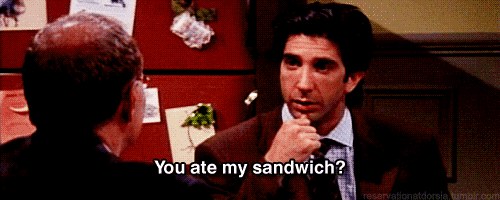 Ross is a Virgo who needs a chill pill because someone most likely has stolen his sandwich. He is kind and fair, besides his little quirks that everyone (including you, since you are reading this) has agreed to because friends (see what I did there).
A Pink Box #1 not only will make your Virgolicious friend who feels the feels (includes our can't-live-without Mascara Intenso in combo with the Oh.quote white tee), but also what to wear first thing in the morning problem solved.
If YOUR Ross is pickier than that, a good book will never be a miss. We suggest nothing contemporary (they hate 'the now'), but anything remotely vintage will do. Try Fashion: Photography in the Nineties or research IDEA's super books for other options.
Pink Box #1 by espressoh        Fashion: Photography in the Nineties
Miranda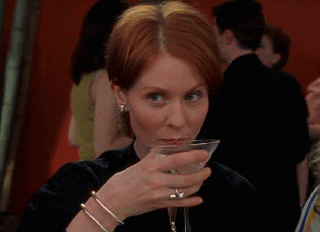 You have learned everything about #MeToo, the release of 'Thank You, Next' and the detailed following of Greta Thunberg's sailing trip, first and foremost because of Miranda. Her Facebook page is better than any corporate media channel with ironic commentary and fair anger issues here and there (or are we all angry and she is the only one not hiding her emotions behind a cat meme?).
Mirandas don't have time for a facial (they are freelancing quadrillion jobs while getting their non-profit save-the-whales-by-buying-these-yoga-pants organisation up and running), hence a tool for a quick fix at home shall do. Try the infamous Dr Dennis Gross DRx SpectraLite™ FaceWare Pro, the brand loved by Olivia Culpo and Rosie Huntington-Whitley. If you love Miranda to bits, but cannot yet splurge on above, there are plenty of other LED light tools out there (DermaLight for example).  
If everything else fails, Rossoh suits every complexion and possesses empowering magic.
Aroma Rossoh by espressoh    Dr Dennis Gross DRx SpectraLite™ FaceWare Pro
Blaire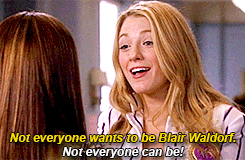 An ultimate self-care devotee, who firmly believes that splurging on another glassed serum potion is a form of therapy (and actually if counted well is healthier for the budget). Blaire was born with an excel sheet in hand and will put any mediocre organizational skills to shame (Journaling? Darling forget it, shared Google docs and multiple accounts on Evernote is key).
To satisfy Blaire's needs, Jo Malone has released a holiday collection that will make any bathroom shelf look glamorous. There is a range of products to select, from fragrances to body creams, wrapped to Instagram flawlessness (exactly what Blaire wants for her feed, trust us).  
Speaking of perfection, which Blaires are so fond of, The ABC corrector might just be for them. Choose between the universal shade 1 or 2, no need to thank us later.
The ABC corrector                  Jo Malone has released a holiday collection
Seth Cohen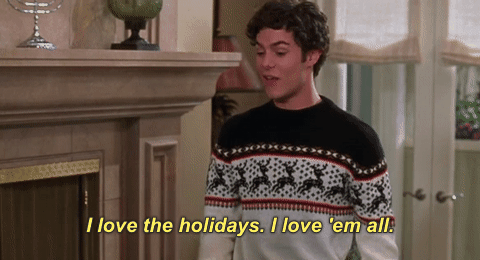 If Seth did suffer from being a white sheep in high school, come social media explosion he has finally found his communities on all things geek (ahem, Instagram). Now a prominent walking collection of all media and culture forces (GoT, Stranger Things, Black Mirror, Handmaid's Tale, BoJack, you name it), he consequently is the most interesting companion at any party.  
Seths like to stay at home (all these TV shows and nerdy books will not watch/read themselves) and so Pink Box #2 with our Mascara Intenso (in case the Seths are dragged outside) with #smellbeforeuse white socks should be your go-to consideration.
Otherwise genuinely suggesting if you can pitch in for their Netflix, Amazon prime, iTunes or secretly subscribing them to Audible (in your account of course) will surprisingly do. 
Pink Box #2 by espressoh
Have you recognized yourself in any of these characters?