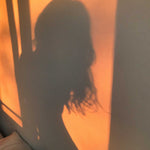 5 Must Do's To Keep It Zen At Home
Our generation of 'rather stay at home and chill' is finding it a little bit more challenging than usual in the light of recent events to cope with anxiety and mental well-being. Even if the ZENNEST thing is to keep ourselves in our nests, somehow our nurtured spaces have become limiting (in comparison to our erratic lifestyles? Who knows). Below are some things to keep you sane that we stirred while working from home.
Honour Your Lymph
Your lymphatic system has probably been neglected even more so since the long hours in front of a PC became the new normal. Have no idea what we are getting at? Overall body stagnation, from joint paint to poor circulation all relies on your gorgeous lymph (yes, the veins popping on your legs way too early in your twenties is the first sign that you need to get moving).
The lymphatic system helps your blood vessels shift; the expansive work includes removing waste from every cell while helping to regulate the immune system. Simple symptoms like fatigue, cellulite and water retention can indicate congestion. Great news: just by moving your body you can boost the natural flow. 'Jump for joy' until it seems too silly is a way to start. Another lazy secret from us to you: lay down straight on your back, rise your arms and legs, and shake like nobody is watching. It is called Katsuzō Nishi system. Look it up. You are welcome. 
Make Friends with Your Front Camera (Phone)
It's time to break it even with all the influencers. Open up your stories and start talking. (You can have as many takes as you need, nobody can witness or judge, unless it is your pet and you are embarrassed, then you are off the hook and we totally understand). Not such of a big deal for you? Take it to the next level! Rewind to our Skin Positivity week and post a selfie with no filter or good lighting attached. At this point, we all look the same.
Marie Condo Your Bathroom Shelfie
If you haven't heard about the infamous Marie Condo system of tidying things up, you really have been living in a shell.
Some key ideas we have walked away with:
tackle categories, not rooms (yes, the bathroom shelf)

respect your belongings (either bath that beauty-sponge-blender like a baby or end its life for once and all)

forget nostalgia (how old is that blush? Exactly. Make room for Glassy at last)

rediscover (hold on, I have samples?!)
Put your anxiety to work: scrub til it hurts or scream in your sink (just kidding). You can also buy Marie Condo's book and read it first.
Make Space To Be Creative
Remember when hobbies were a thing? When you genuinely liked doing something and you were not stressed to share it with the world or sell it on Etsy?
Whether its journaling or cooking (singing?), the pressure of being a show-off is gone. Let go off perfectionism and deadlines. TikTok it if you will. Sounds marvellous.
Learn a New Skill
On a more serious note: you can invest your time into learning something new. Upgrade your work skills, get a certificate in an unusual field or just plainly surprise yourself.
FutureLearn boasts subjects from business to healthcare to IT and computer science just to mention a few. This platform is not only supported by international universities and schools, but can also issue a certificate at the end of a completed course. If you are digitally savvy or more on a creative side, Skillshare is famous for its free trials. There are lesser known digital spaces like edx.org or Udemy just one click away.
What are your zen practices while staying at home? Spill in the comments.
words by Masha Nova
creative ideas flow by Espressoh Team